Hi Rose and team

We have (finally!) posted a review on Google, and the text of our review is below in case you would like to use it as a testimonial.

We have also attached a recent photo of Hamish for you to use if you like.

Thank you to Rose, Denise and (especially) Karen at Mt Lawley Pets and Puppies for helping us to choose the perfect dog for our family (including our son who is extremely allergenic to animal dander) and ongoing advice to help us ensure that our puppy continues to be happy and healthy. Our schnoodle Hamish has been with us for 9 months now and has brought so much joy to our whole family. It is obvious that the team at MLPP genuinely care about the wellbeing of their puppies. We have already recommended MLPP to our friends and family, and will continue to do so.

Thank you for your ongoing advice, and we look forward to seeing you soon.

Kind regards
Dirk & Ruth Fairweather
---
"Hi Chris, we named our puppy Pepper. She is doing really well. Getting the hang of toilet training training and is now sleeping through the night. She is mischievous but not naughty and is bringing us lots of joy. She's getting spoilt rotten by my daughter and her friends. We are very happy she has come to join our home. Kathy"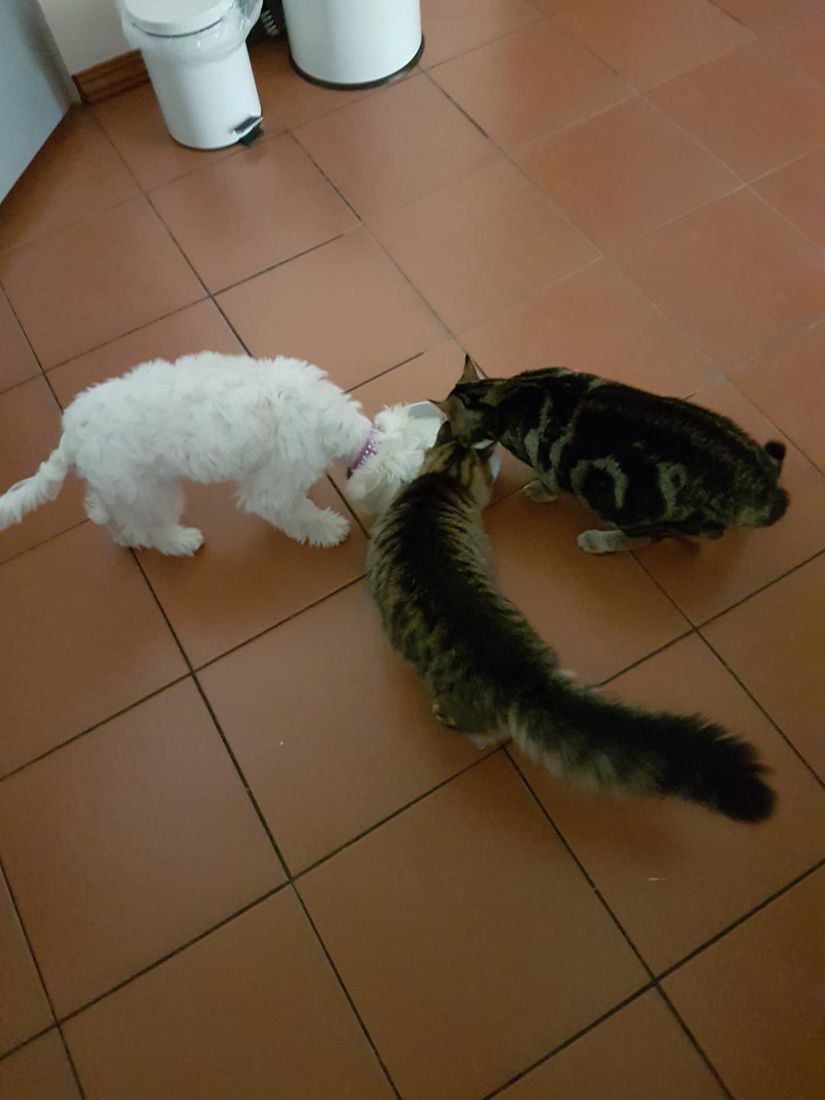 Above: Hi Chris, thank you for your text, Winston is doing well and has made some new friends :) Jacqui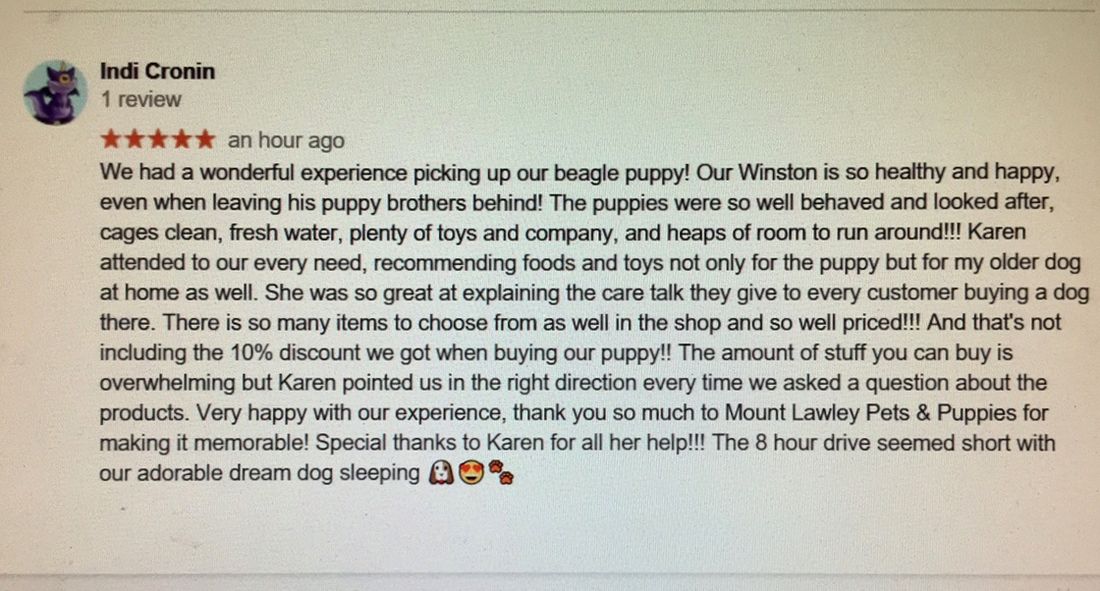 This is the best pet store I have ever been to. Amazing staff. They are so lovely with the puppies and very professional. I didn't feel like they were trying to make a sale, they were happy to answer questions but sad to see the puppies leave. The puppy pens are very clean and puppies seem happy and healthy. Highly recommend this place !! X"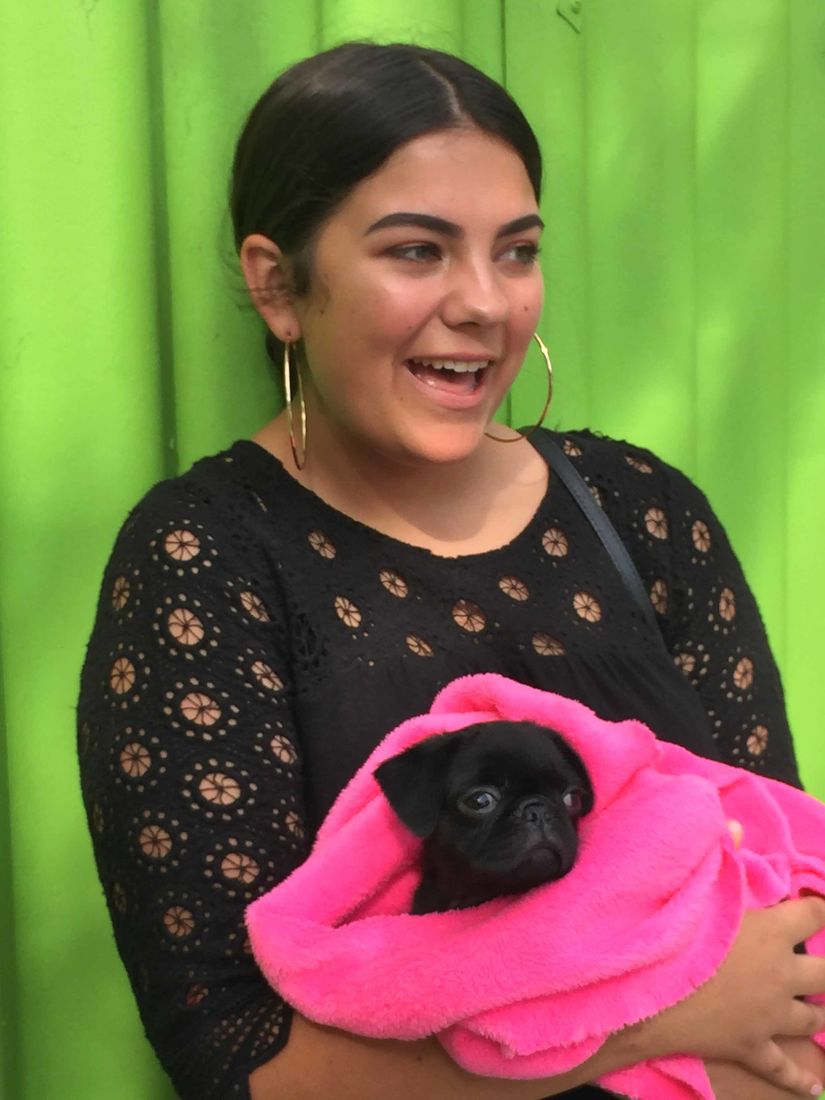 "Chris- Poppy (formally known as Tina) has settled so beautifully into our family. She is an absolute delight. Her big sister Peanut has taken her under her wing. Poppy adores her too. Thank you forhelping us complete our family and bring the biggest smile I've seen on my daughters face in a long time. Regards Sophie" Poppy is a Pugalier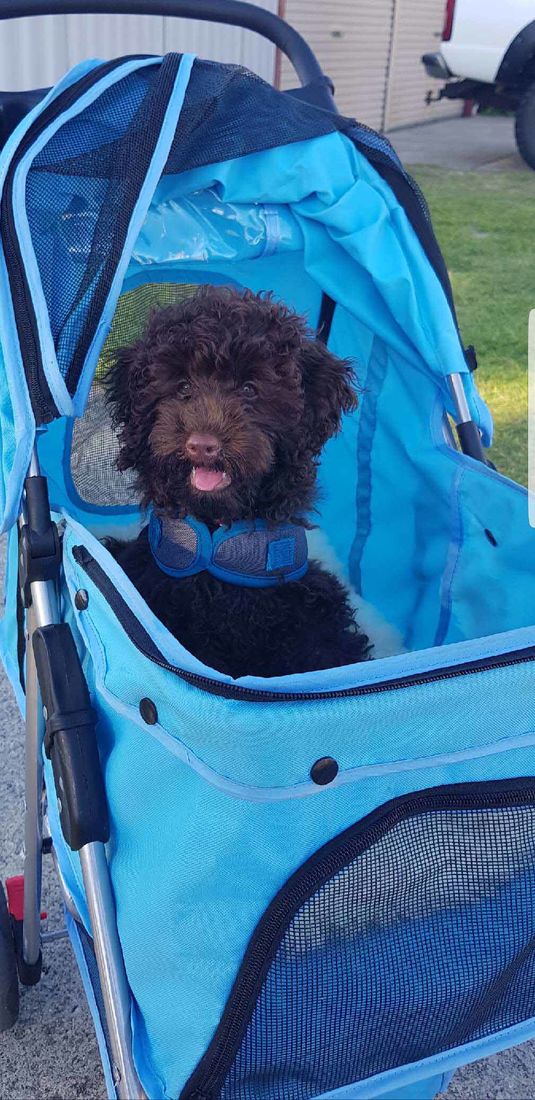 "Hi Chris, he has very much made himself at home. He is full of beans and such a big personaility. Full of love. His name is now Charlie. As he isn't allowed to walk in the park yet, he goes in my Nan's dog pram!" Kristen
"Hi Chris. Yeh, Wally is doing very well. Has put on some weight, is very happy and energetic. Has been a lot of fun with him in the family now :) Thanx for asking. Don"
"Matilda is fitting in well and doing everything she should be doing, eating and drinking well, playing lots, a very happy little dog. Thank you" Sharon
"Hi Chris thanks for your message. We named our boy Douglas and is so, so settled! He's happy, healthy, and in training :) Here is a photo of him." Alina and Kyle
"Hi Chris, I am doing really well. I thought you might like a photo of me with my 'big boy clip ready for summer' Toby O"
"Hi Chris. Yes he definitely loves it here on the farm and gets on very well with our other dog, they're best mates. Many thanks" Adam
"Hi Chris. Thank you for touching base. Our Moodle, Mr Murphy is doing brilliantly well. We are so attached to him and him to us. He's the little baby of the family. He will be starting puppy school next week & also going to the vet for a general check up. Kind Regards, Akhif"
"Hi Chris, we are over the moon with him, he is just gorgeous and would certainly recommend you guys!" Sally
Hi Chris, they are both doing really well. They are great mates and have settled into the family well. Love them both!" Jennifer
"Hi Chris, Franklin is settling in beautifully, and making new friends wherever we go. I love him dearly. Thank you so much!!!" Gem
"Hi Chris, thank you for your text. Molly is great. Took her to vet in Dunsborough when we got her home and they were impressed with her care that she had obviously recieved at MLPP. Molly has well and truly settled in and is already a much loved fur baby." Chrissie
"Hi Chris, yes he's settled in really well and sleeping through the night. Thank you and the team for all your help!" Emese
"Hi Chris so very sorry I actually meant to call and say how wonderfully he settled in instantly. He's in for his second needle on Monday and has been attending puppy classes at the vets and is a very happy cruisy spoilt lil boy. I'll pop in with him next weekend to say hi" Belynda
"Yes thank you Chris. She is has just had her 3rd vaccination and is socialising well. She is well mannered and playful and we love her." Mal