'Ben' the 3 months young Borderpoo dropped in with mum Sharon for a new harness, lead and big cache of treats! thank you guys! So CUTE!!!!!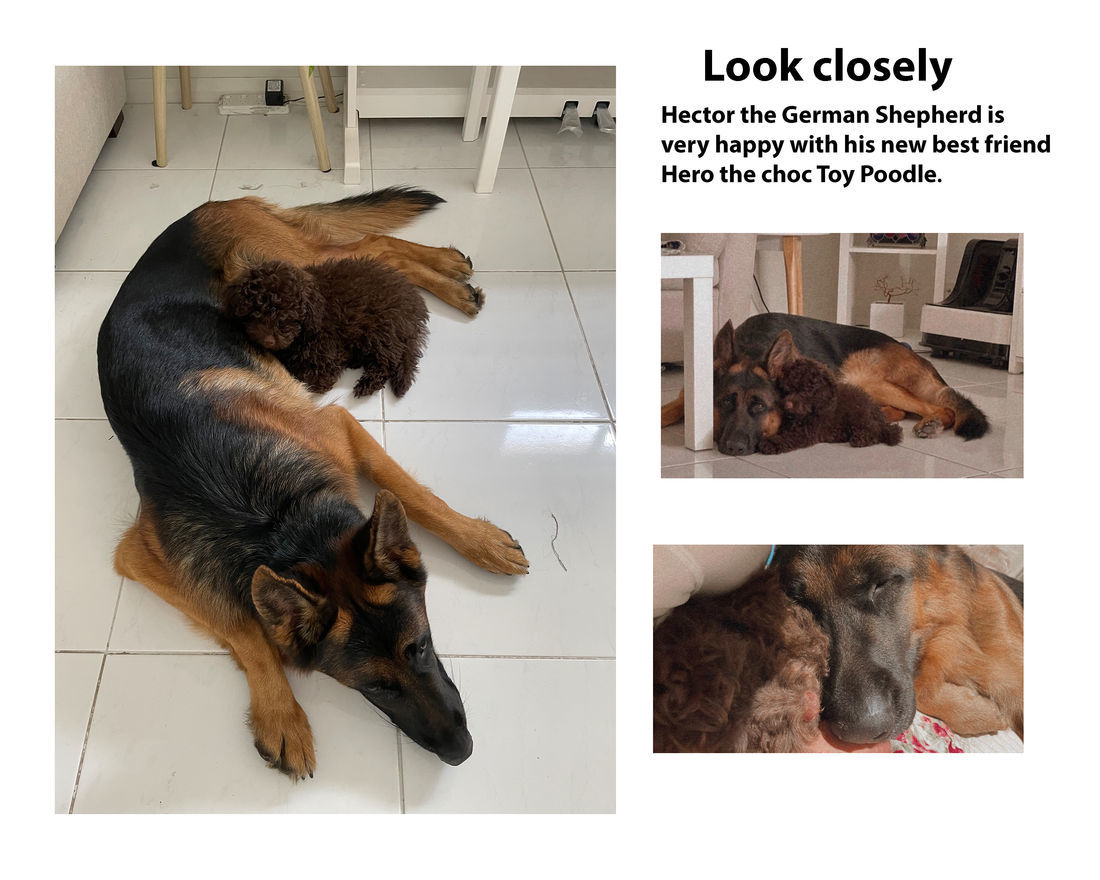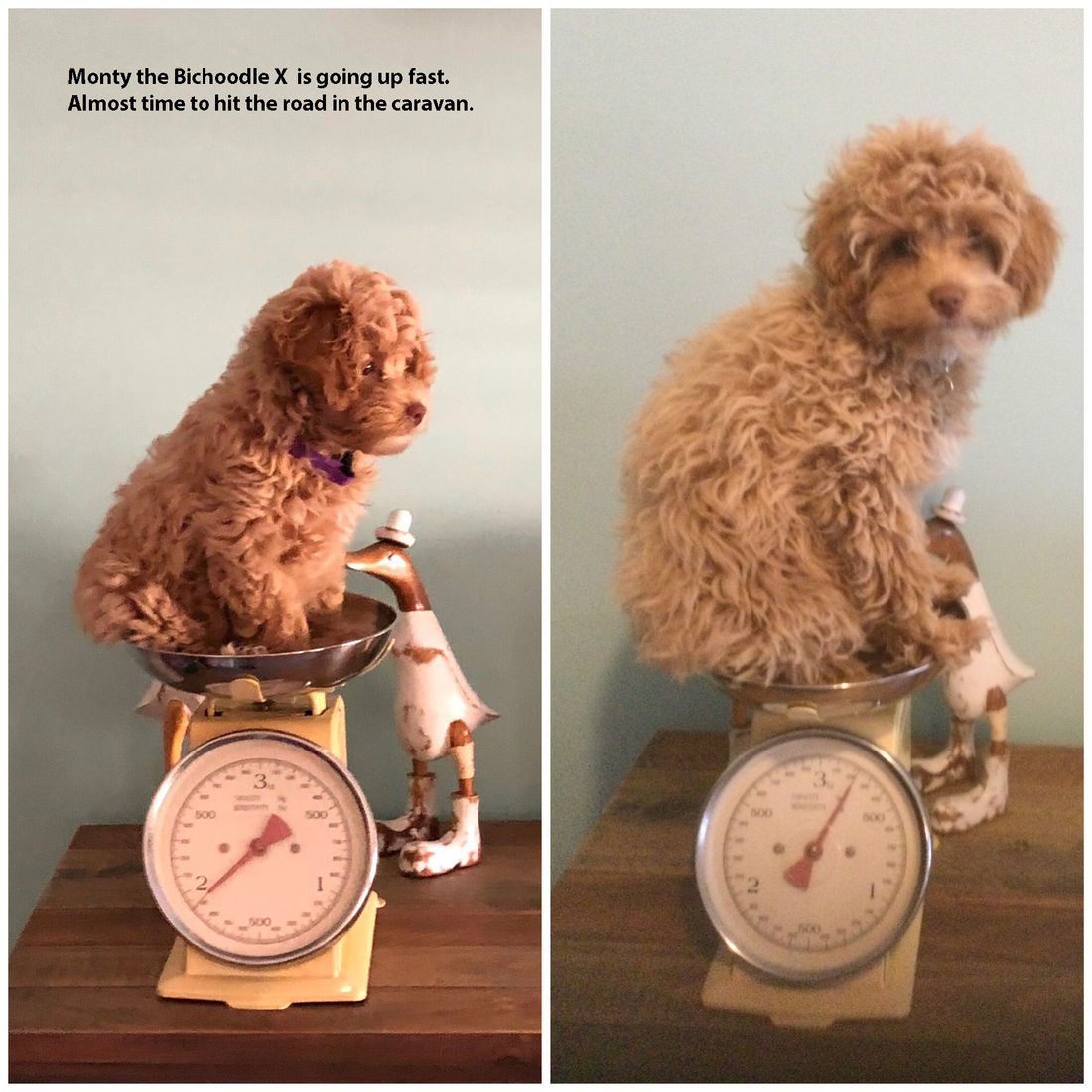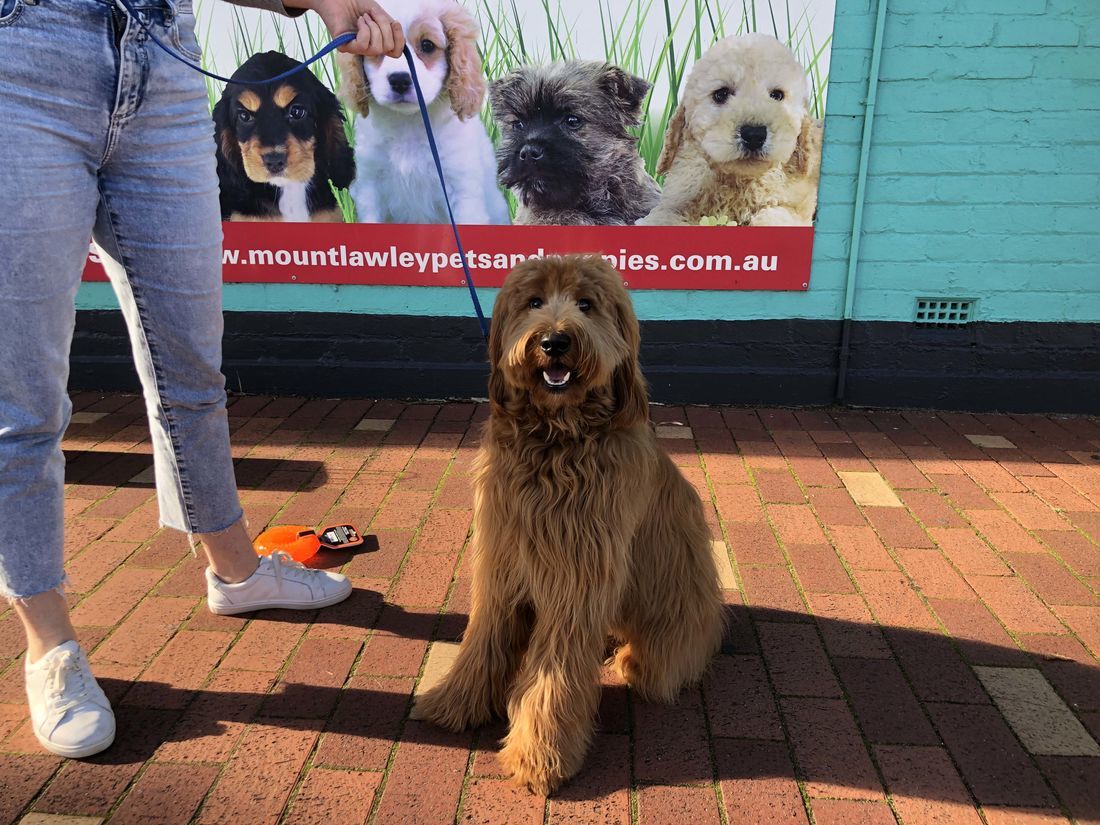 Above: Birthday boy Archie the Groodle (16kgs)came past today and picked his own present! What a stunner :) thanks for the visit and happy 1st birthday buddy!
MILLIE the PUG late night home work.
Above: Simona and her Sheepadoodle pup George on the first day they saw him. George at 5 month and George at 11 months.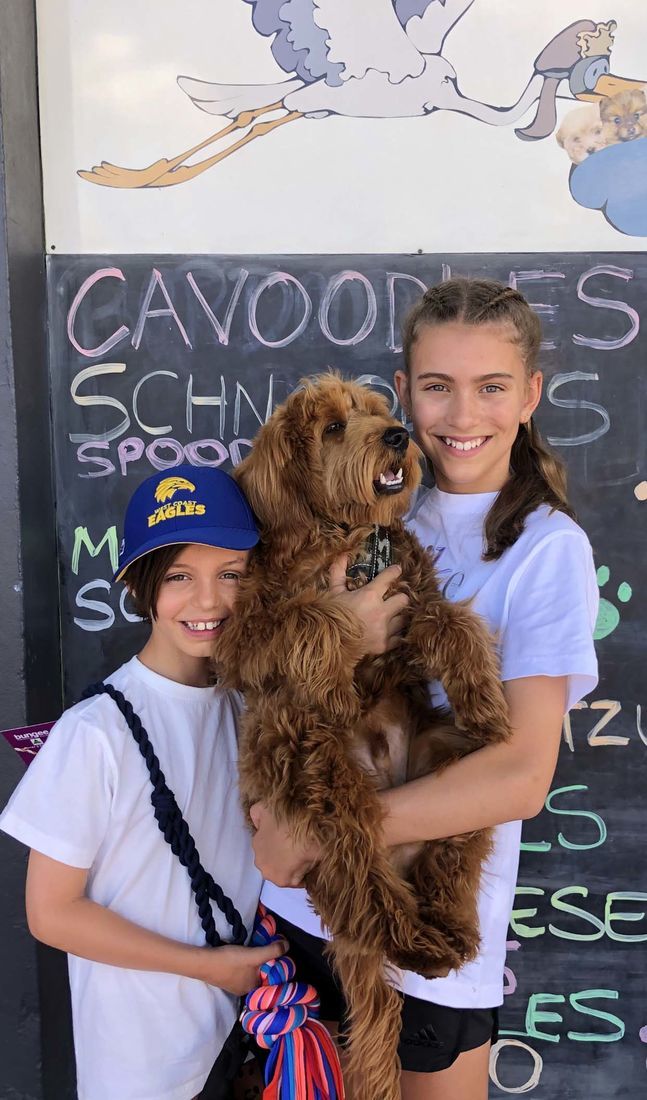 Above: Ruby & Tom popped by for a harness with their absolutely stunning boy Theo - Groodle @ 6 months. Thanks for the visit guys! He's such a handsome boy!!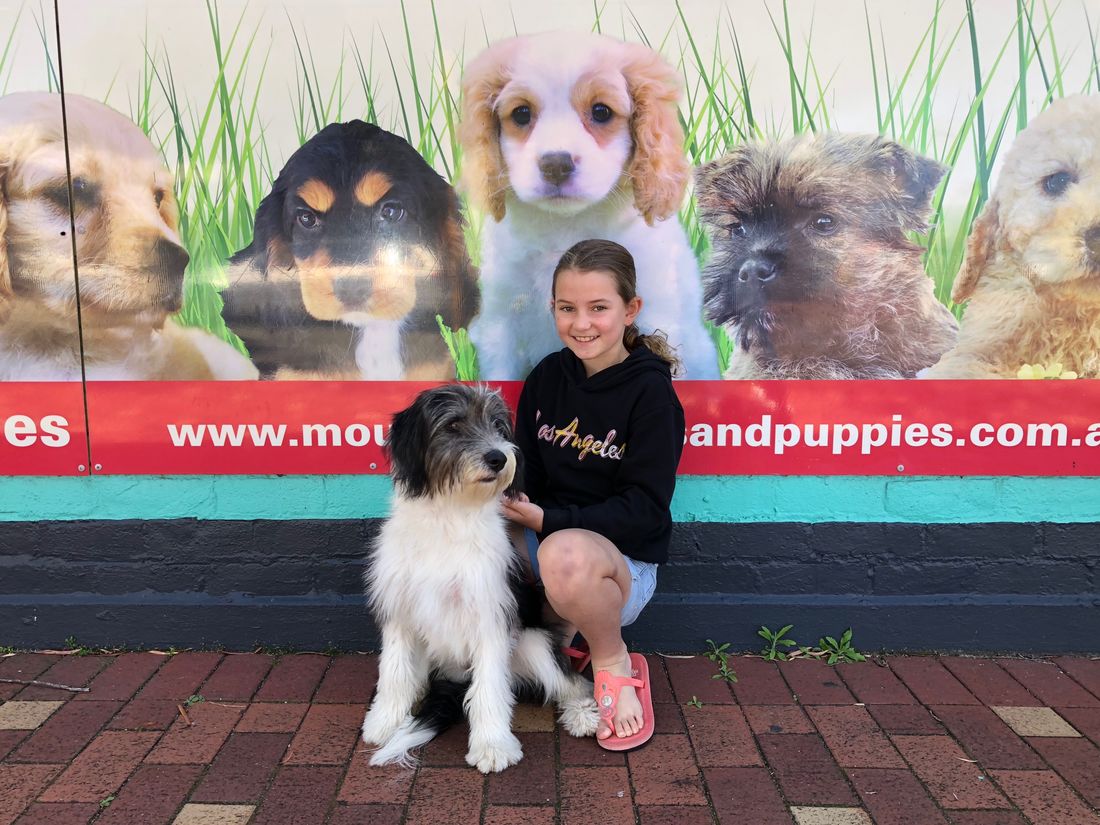 Above: 7 month Border Collie x Poodle 'Ziggy' popped in today to use her de-sexing voucher. She is growing nicely (14.5kgs) with all the love and care from her owner Maya. Yes- this is Ben's (above) sister :)
Above: Borderpoo 'Bruno' is such a handsome young man now! Thanks for sharing some updates guys :)
Above: Hamish the 5 months young SPOODLE popped in for a new winter jumper and bag of small dog teeth cleaning bones. Such a handsome package at only 6.5Kgs :) Thanks for the visit little buddy!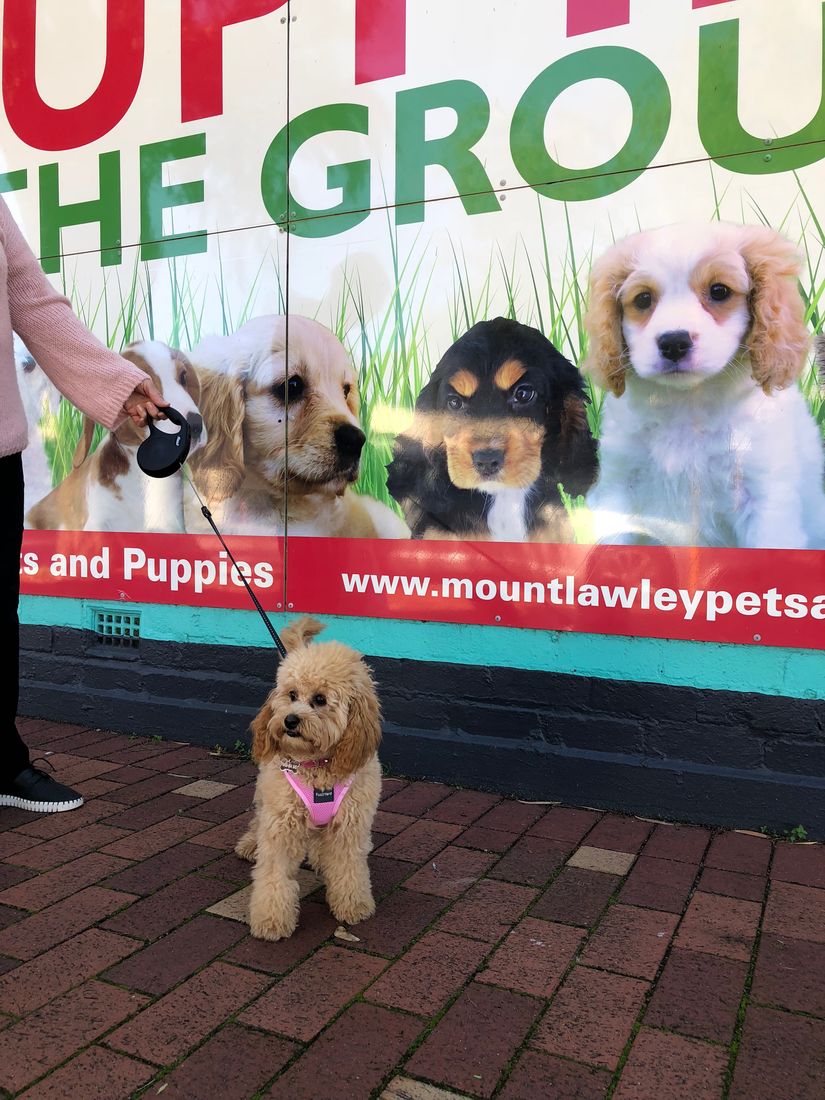 Above: Lola the tiny 8 months young Cavoodle popped by for some new kit today 9/7. Thanks for the visit!
Above: Georgia Loves her Veal scrolls. Georgia a 6 month old (Pom X Shih Tzu X Poodle)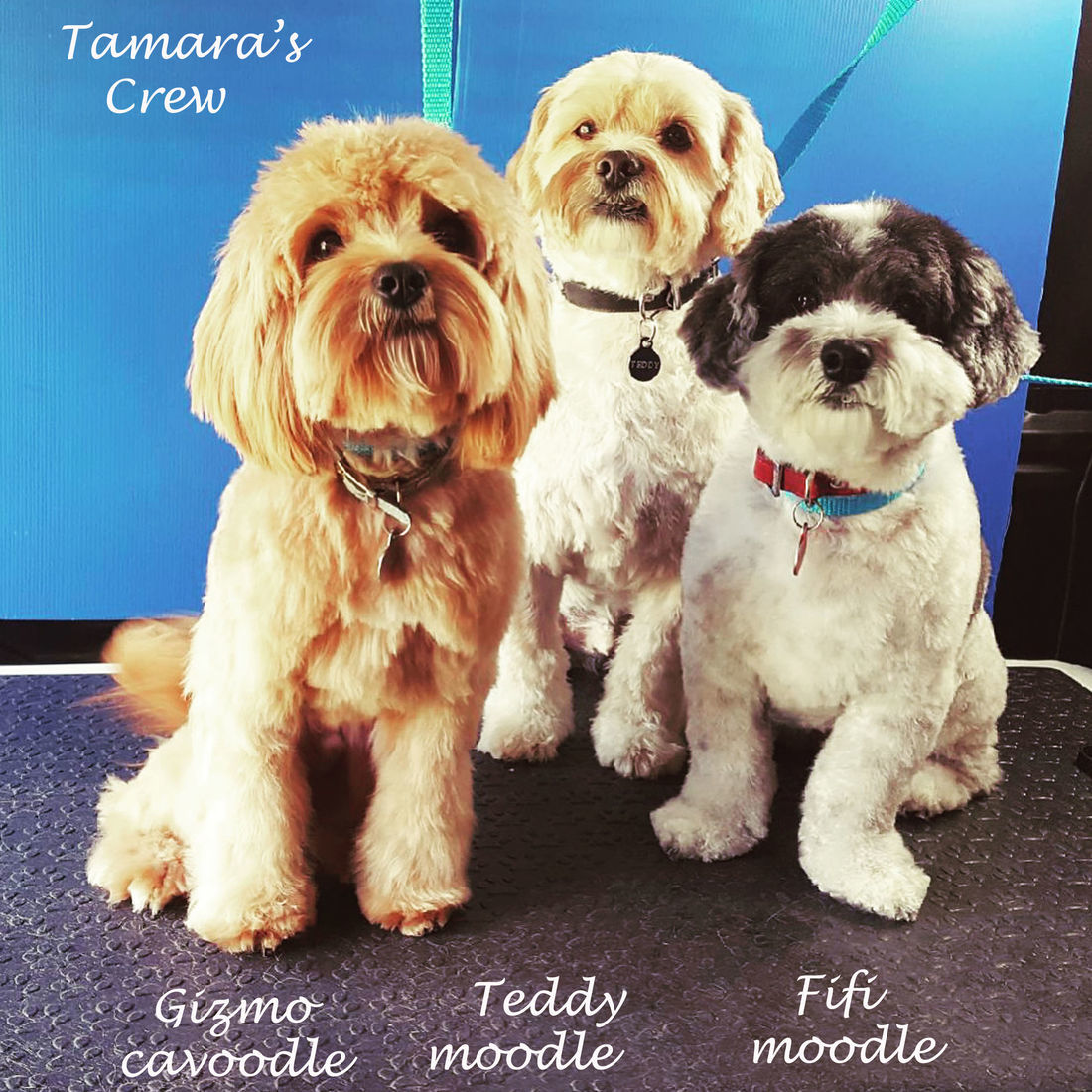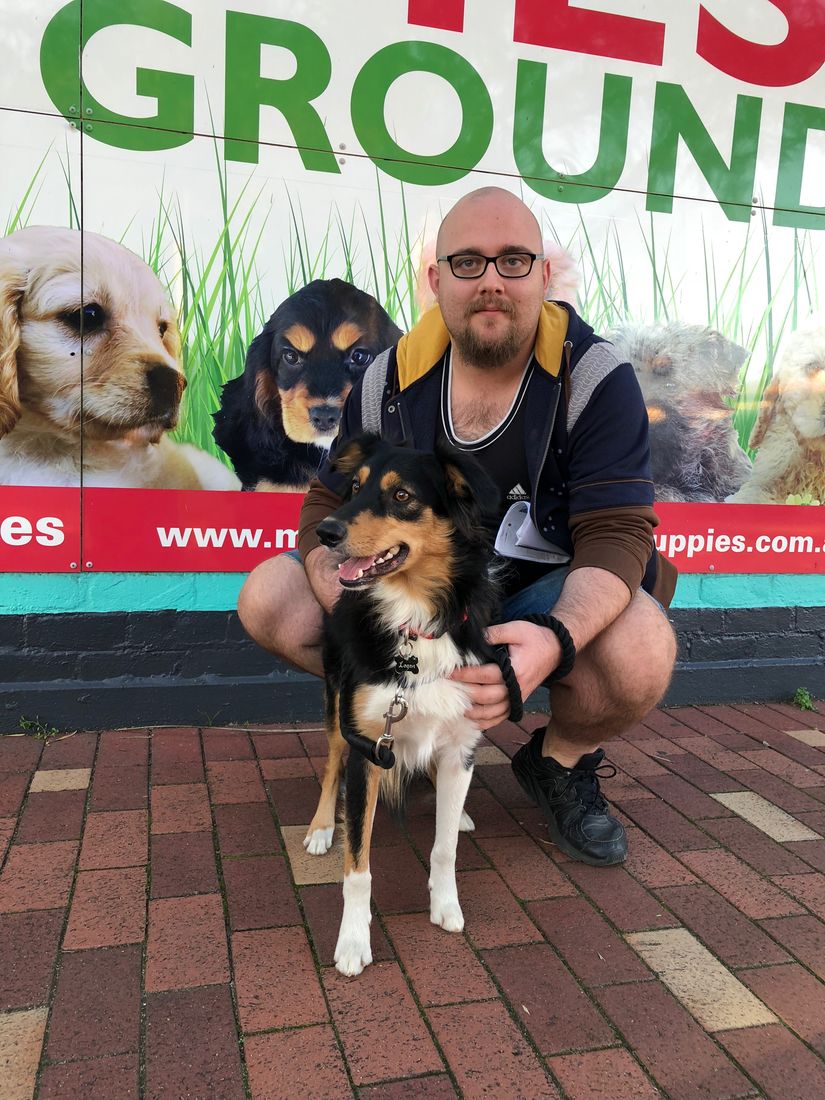 Above: 'Logan' the 1 year old tri-coloured male 18kg Border Collie dropped by with this dad to say hi and claim his $50 in store de-sexing voucher :) Thanks for the visit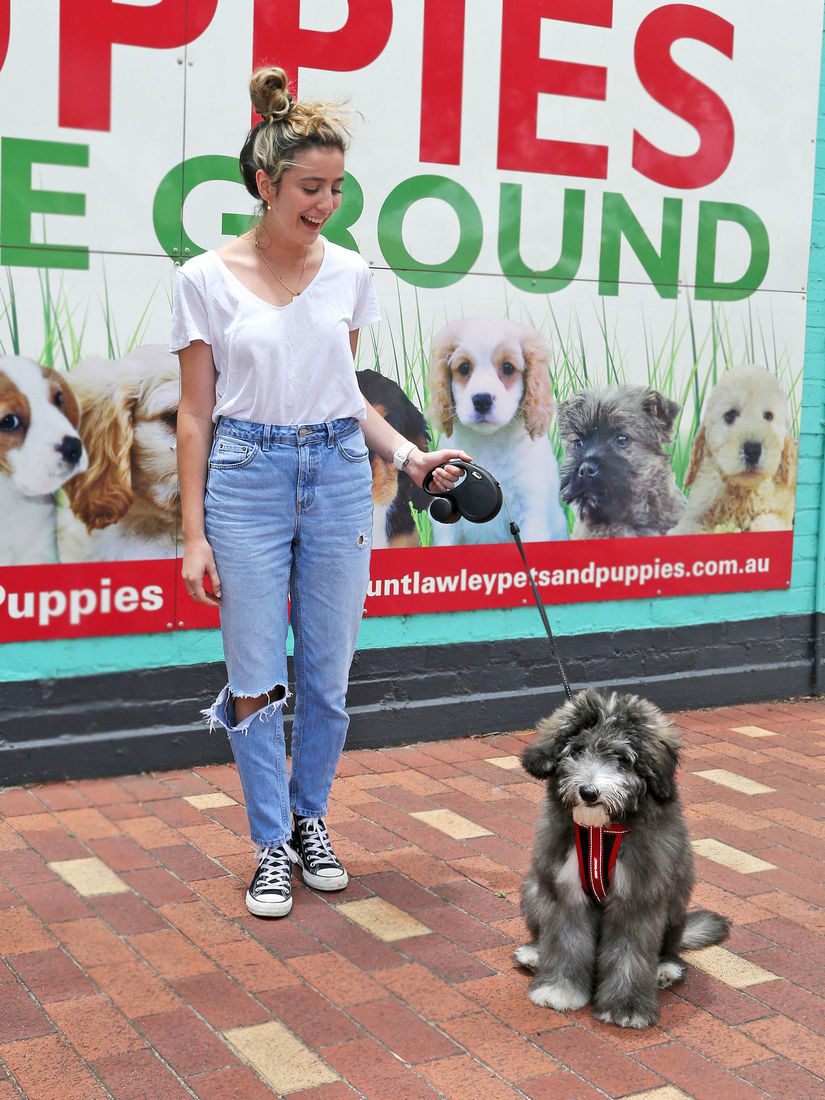 Above: Simona and her Sheepadoodle pup George (5months old) came in for a visit a a new harness.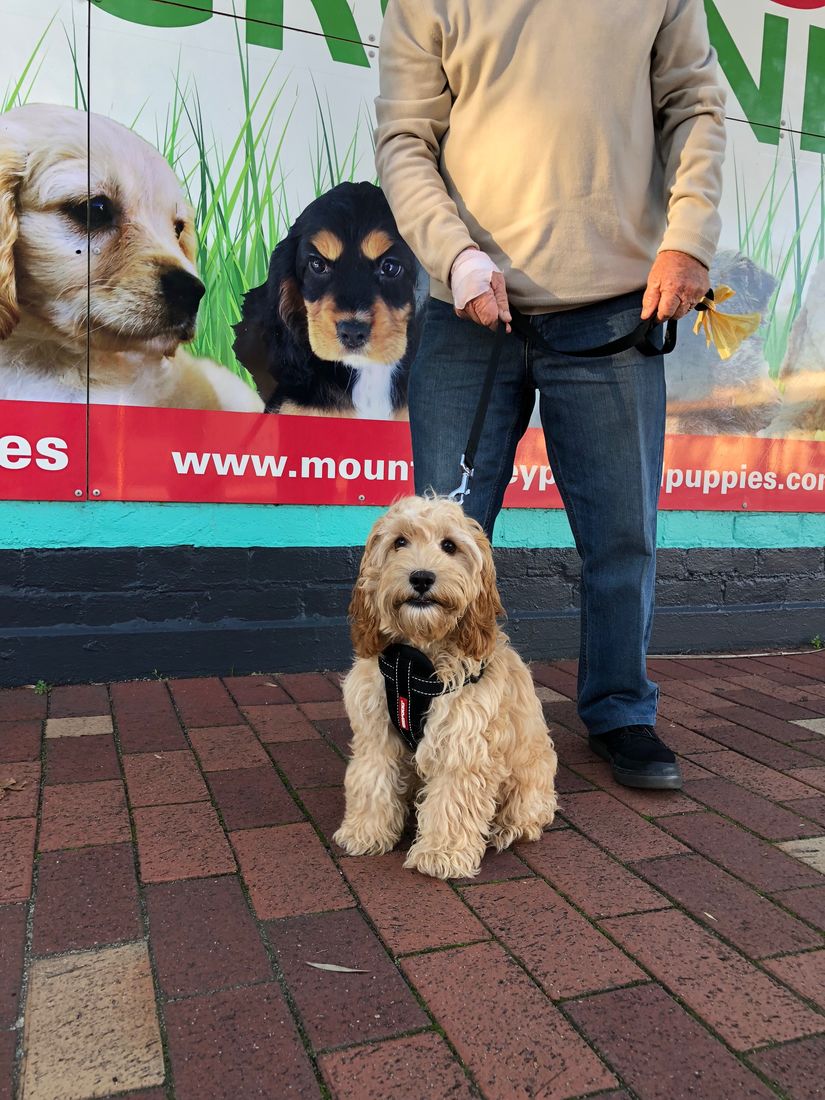 Maddie the 5 month old Spoodle. What a pup! Truly one of the most impressive we've seen. Her temperament is remarkable. Thanks for the visit - you warmed my spirit Maddie :) bb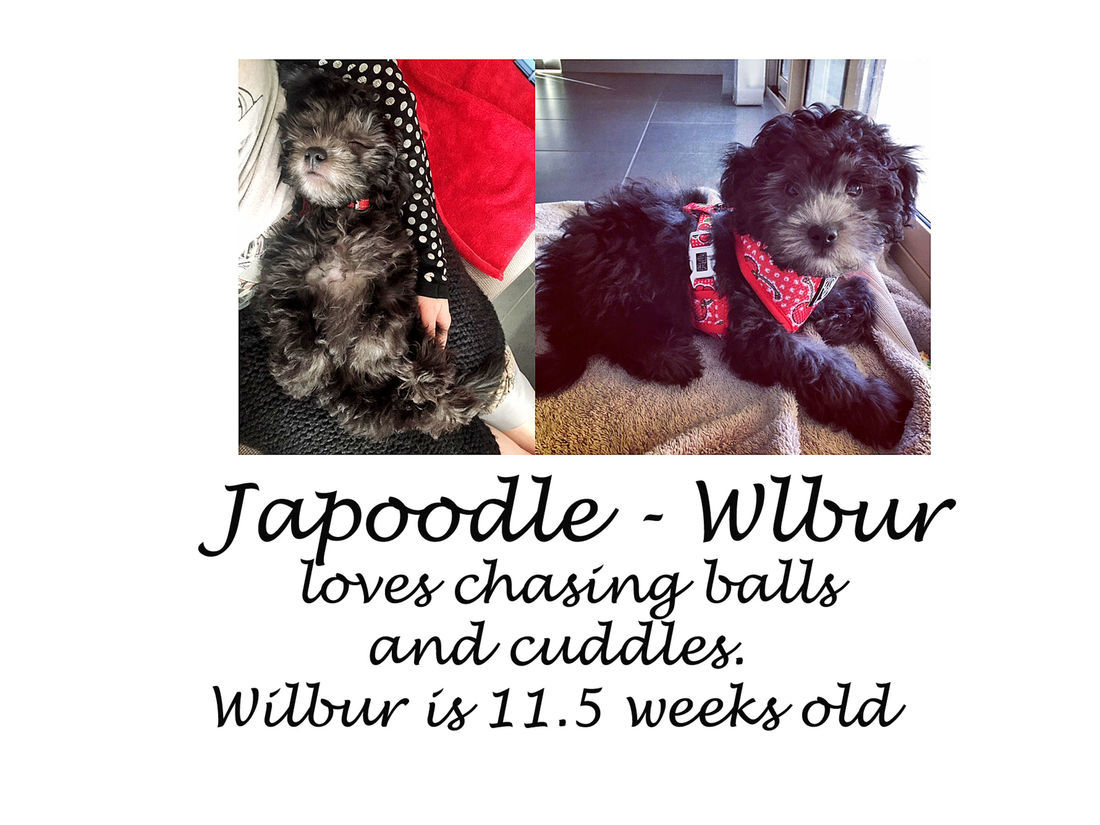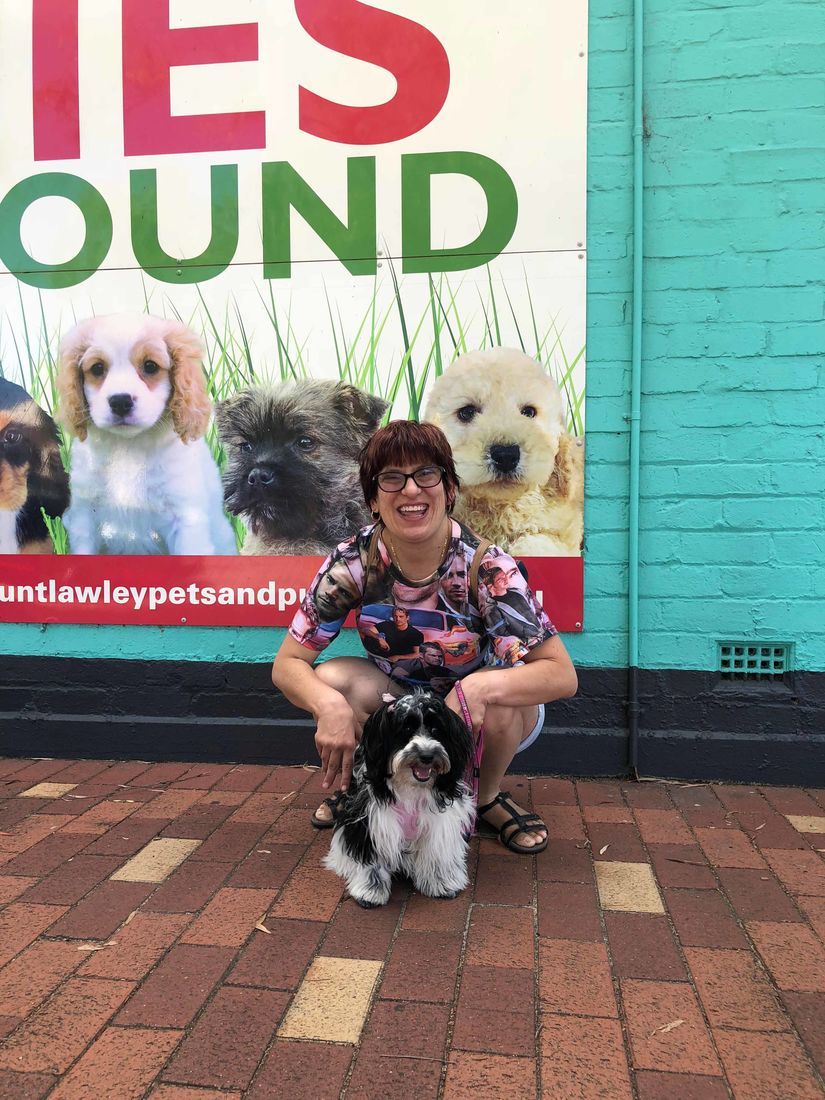 Above: Jessica visited in the midst of the Corona chaos with her mum & 'Fifi' the stunning 8 months young Havanese! We were so excited to how she would grow. Desexed, she's tipping the scales as a mere 4.6kg! Thanks for coming in :)
Paul and Wendy swung into say GDAY. Meet Angus the 5 yr old FRUG. Angus is a good boy who sits and shakes hands for treats :)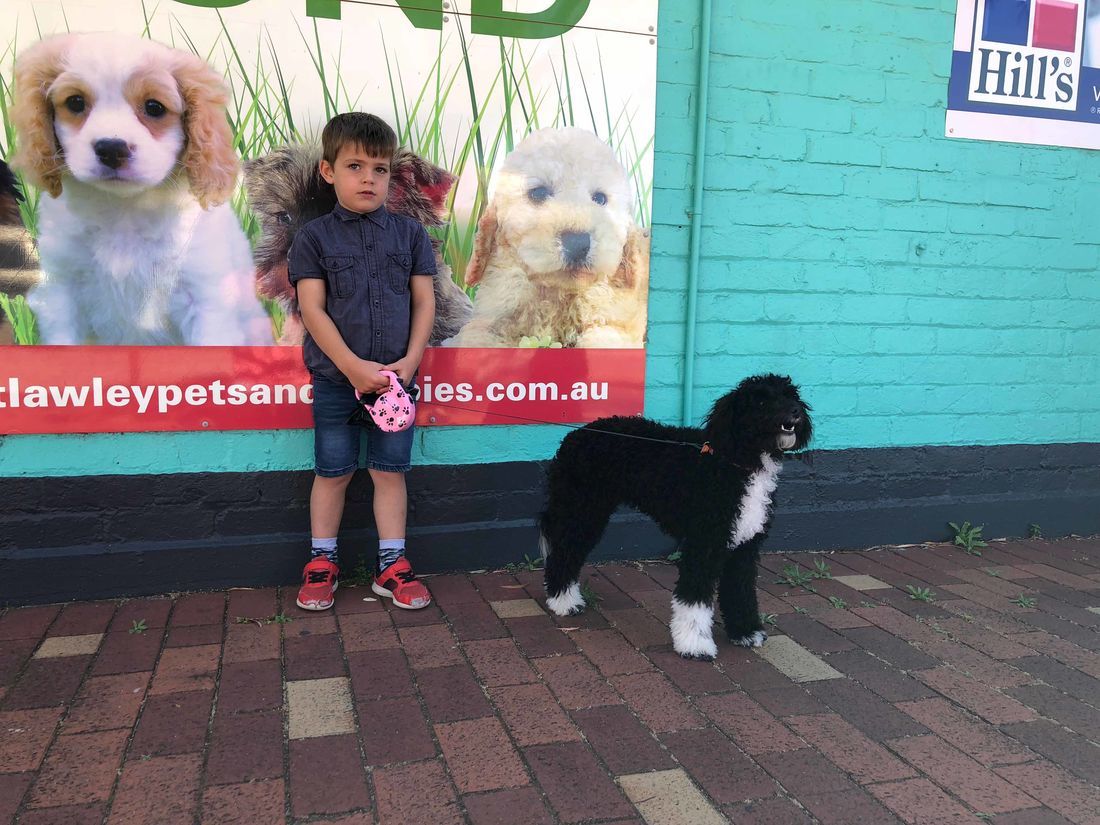 Above: Young Ethan came in today 6/11 with granny to show us Frenchie - their 7 months young Sheepadoodle. She weighs 7.5kgs and is a highly intelligent and wonderful pup :)
Devon and Bosco the Havanese visited santa for the first time. Their owners came in a stocked up on Christmas treats.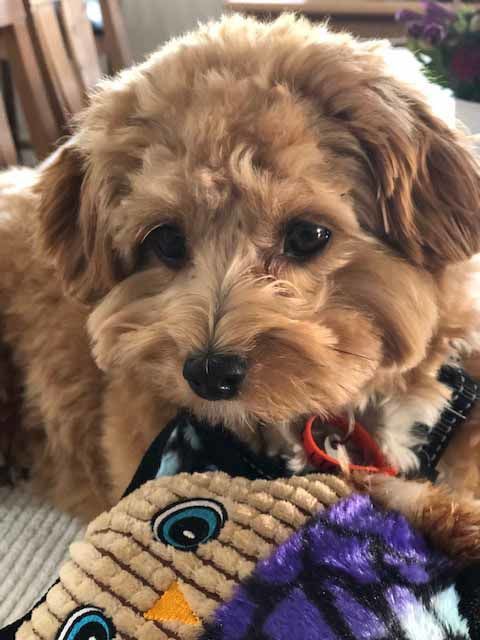 Hello Rose, Charlie is celebrating her birthday today. She is now
fully grown and weighs 5 kgs. She is just perfect.
Thank you so much for our beautiful little dog.
Kind regards Marie and Ian.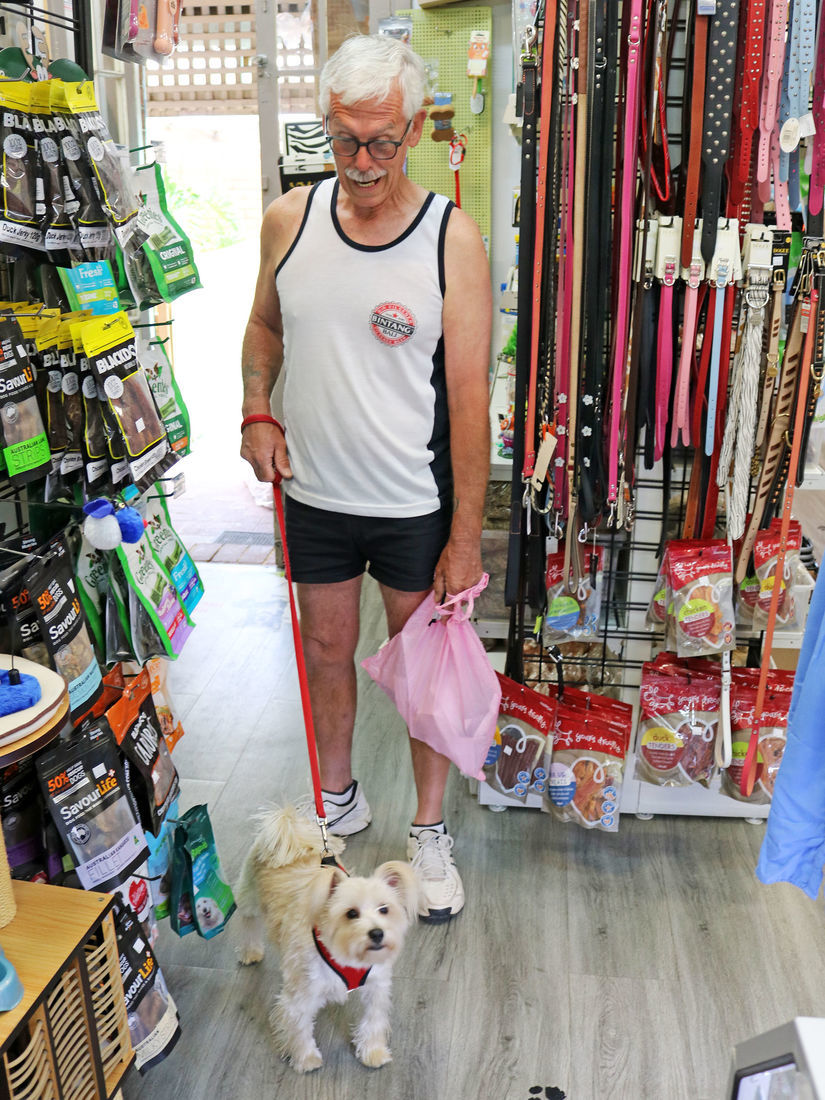 MR P is now Fritz. Fritz is a mini schnauzer X pomeranian. He is 11 months old now. He out grew his darker hair. His owners spoil him silly!! :)
Shadow the 10 month old Japoodle X Pomeranian will be heading for the mountains of France. We wish Shadow and his lovely owners all the best and appreciate them bring him in to say goodbye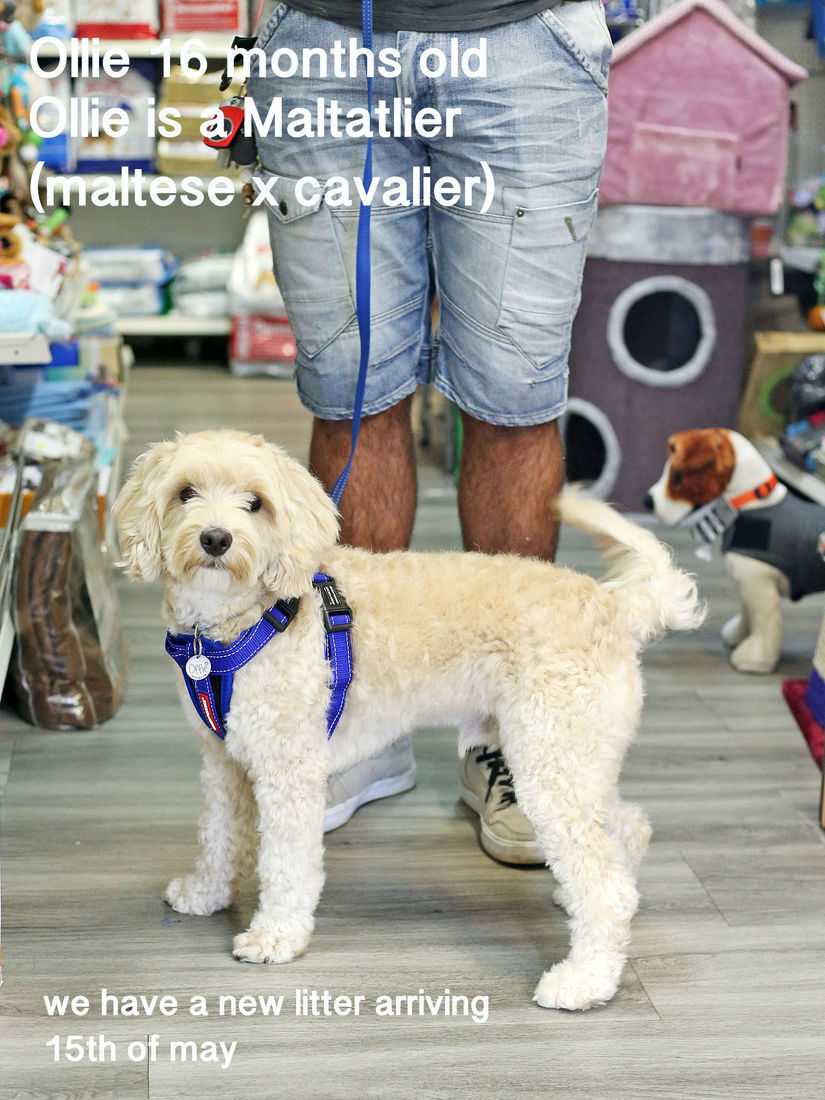 Ollie is one good looking Rooster. His parents Sonia and Chris do a fantastic job keeping him in top shape. Ollie is a Maltalier (Maltese X Cavalier) and he is 16 months old.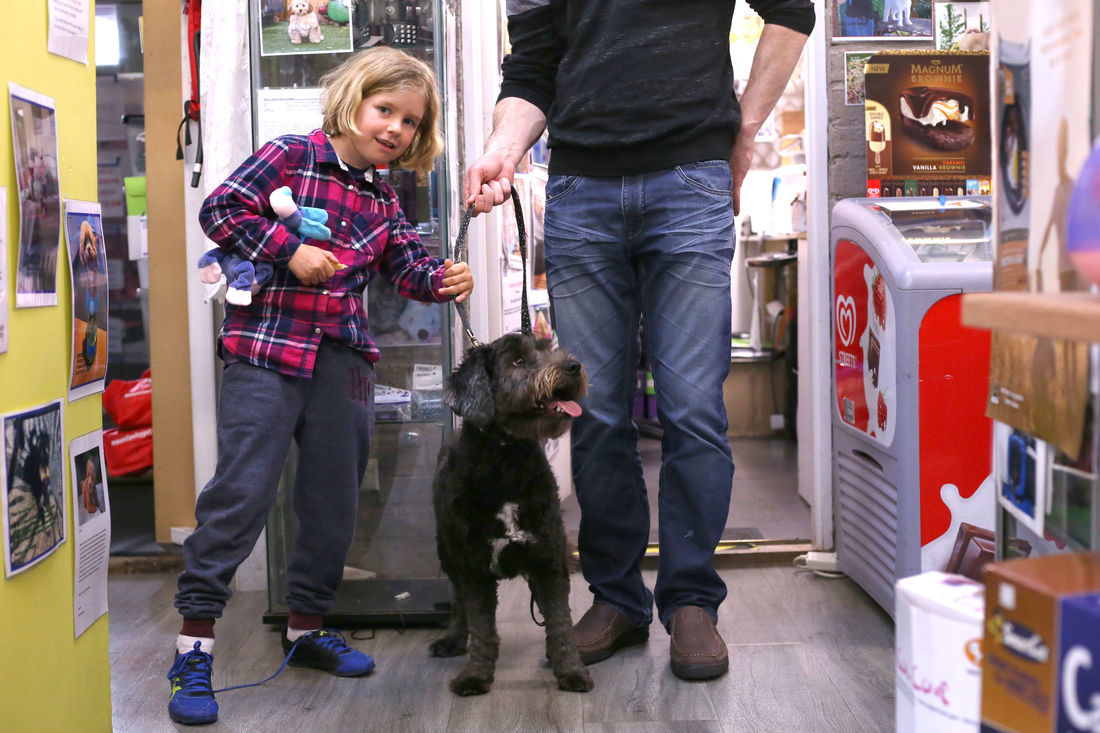 Gary the Aussie Doodle. Gary and his owners popped into the store to say G'day!
"Hi Rose and Mount Lawley Pets Family,
We haven't given you any updated photos of Malesh for over a year now. She is 7, and wow how time fly's.
Usually, we flick you photos of her in camping expeditions. We are all going as a family to Dongara and driving across to South Australia in the next 6 months and will be able to send you some photos of that
This time, thought you would like to see her at Pat's, the dog groomer.
She is a great dog and like a fine wine, getting better with age.
Regards
Rich" (22 September 2018)

Above: Barney (Goldie) on Ollie (Lab) cribbin on the porch in North Perth :) Cute! Thanks to Ellie and Madi for the update!
Images below:
The above image shows Gail and Heinz with their nearly 7 year old Cavalier x Poodle "Sharni". 24 September.




In this image w have Toy Poodles "Henry" and "Alestair" with Mum Julie. Their Dad, Kerry, is out of the picture - 6 September.


"Bonnie" the 6 months young Beaglier came for an interactive Kong 'wobbler' yesterday 16/9 with very happy owners Elana and James. Thanks for the visit guys. You have a beautiful pup!