Above: The above image shows Gail and Heinz with their nearly 7 year old Cavalier x Poodle "Sharni". 24 September.

"Hi Rose and Mount Lawley Pets Family,
We haven't given you any updated photos of Malesh for over a year now. She is 7, and wow how time fly's.
Usually, we flick you photos of her in camping expeditions. We are all going as a family to Dongara and driving across to South Australia in the next 6 months and will be able to send you some photos of that
This time, thought you would like to see her at Pat's, the dog groomer.
She is a great dog and like a fine wine, getting better with age.
Regards
Rich" (22 September 2018)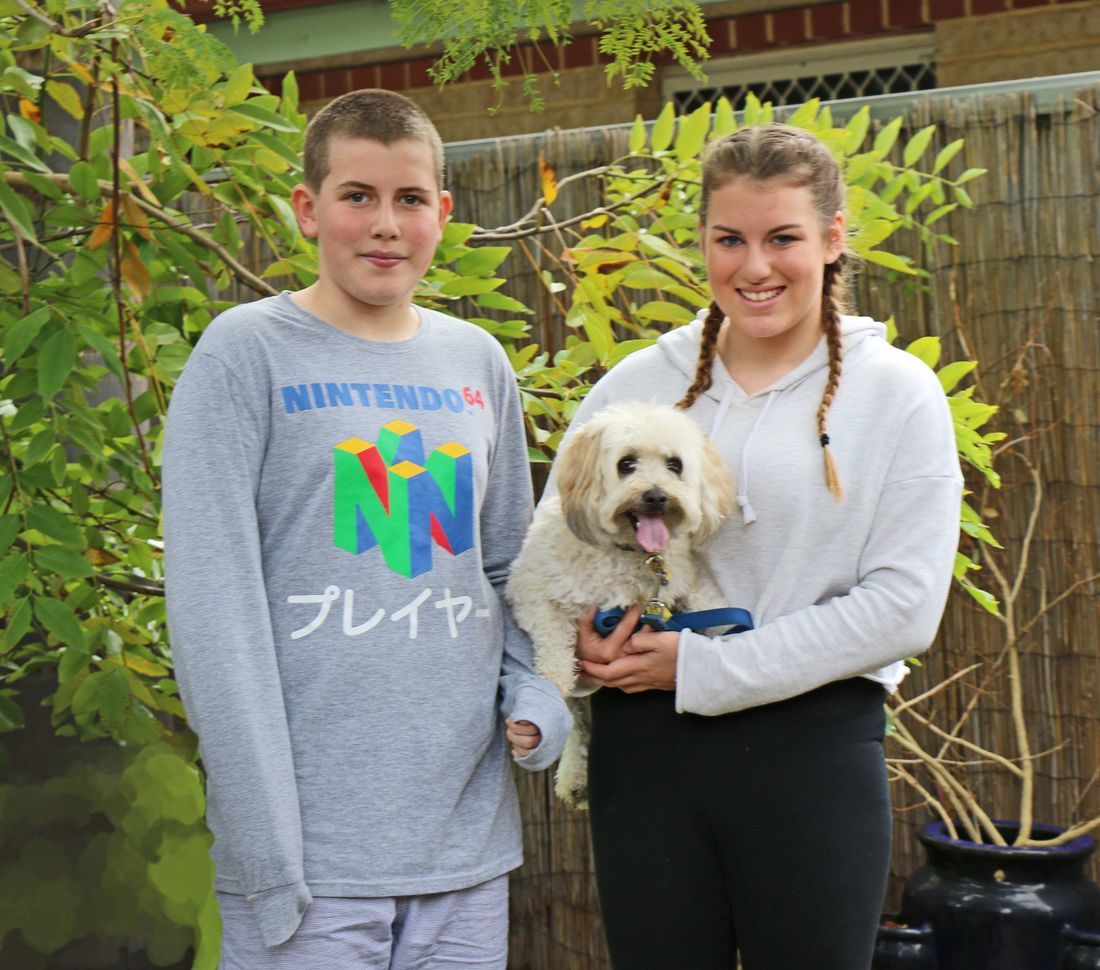 Image Above: On Monday 16 July we were visited by Emma, Matthew and their 4 year old Maltese x Shih Tzu "Dasher". Thank you or showing us Dasher's progress.
Below right: On Sunday 20 May we were visited by Ruby and Oscar within their 7 month old Tibetan Spaniel x Shih Tzu "Mochi". Thank you!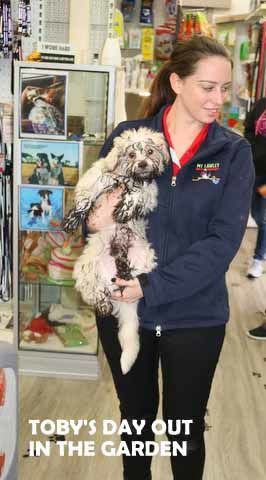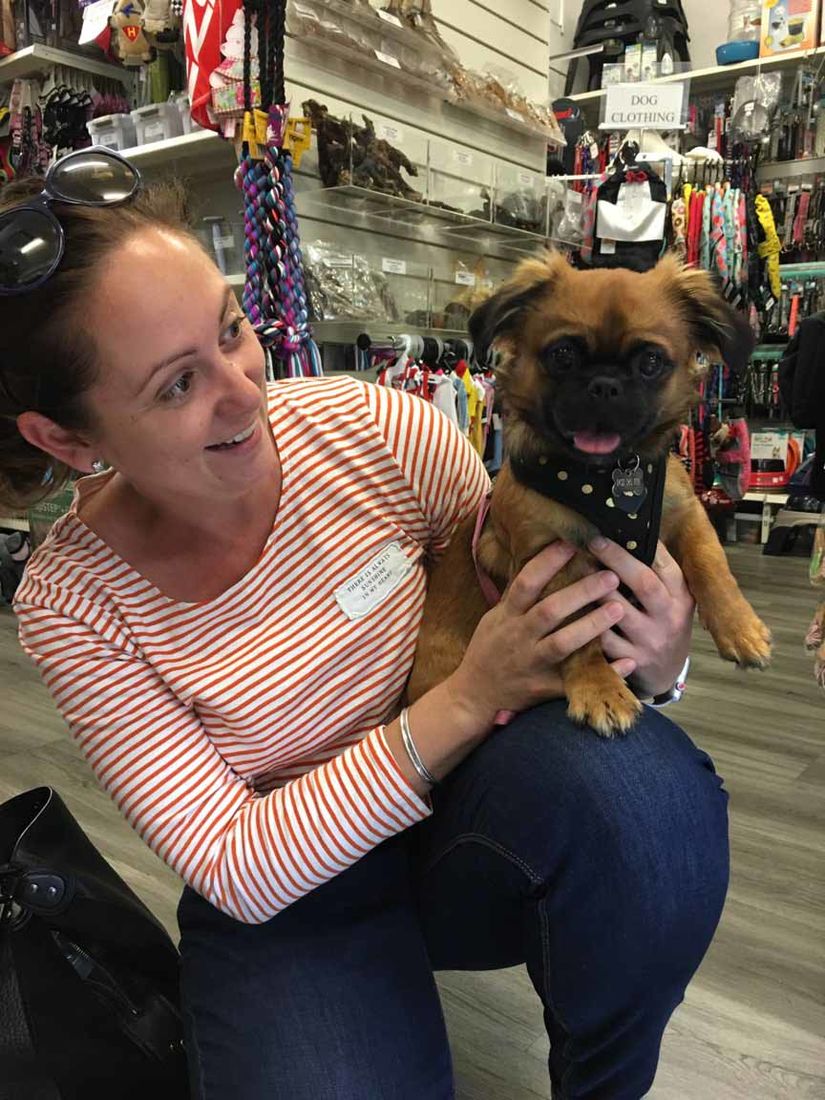 Above: Barney (Goldie) on Ollie (Lab) cribbin on the porch in North Perth :) Cute! Thanks to Ellie and Madi for the update!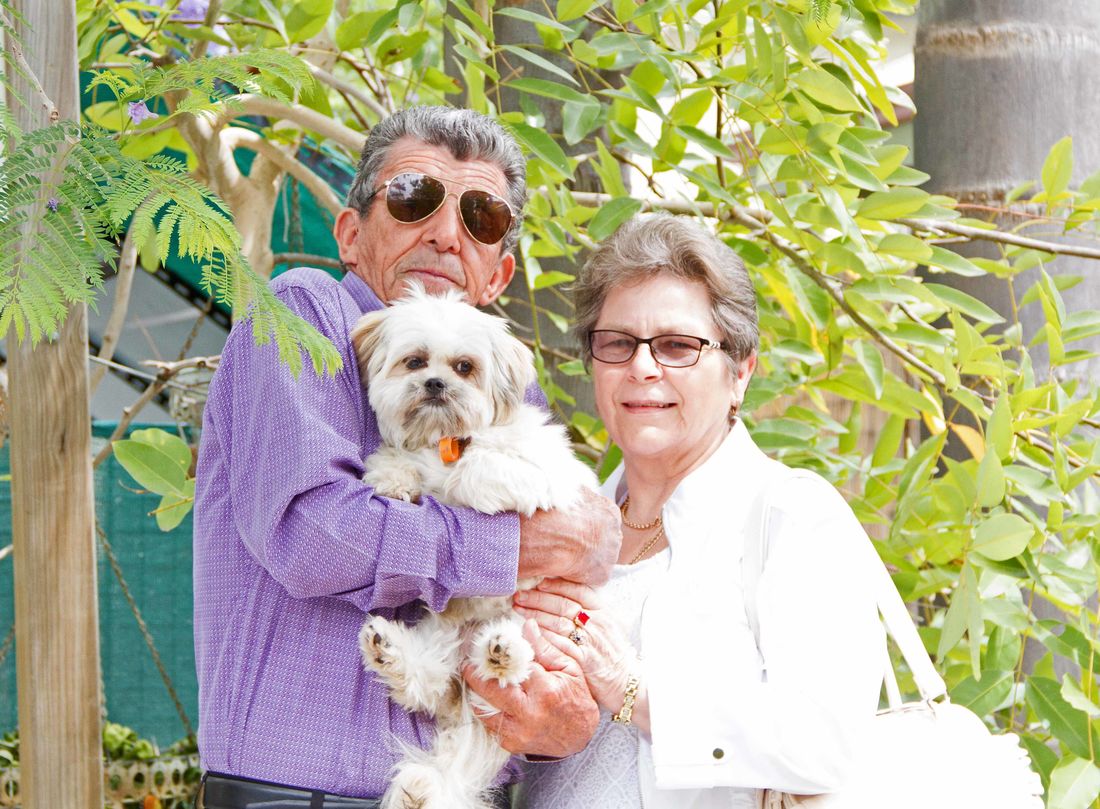 Left: On 29 November we were visited by Elaine and Barry with their 7 month old Tibetan x Shih Tzu "Sandy". Sandy is clearly the love of her parents lives. She was recently de-sexed and came in to claim the $50 internal gift voucher we offer to all puppy purchasers.

Right: Here we have two Chinese Crested Powderpffs, "Nacho" and "Sueki". Both are owned by Brad and Robbie. Saturday 23 December.
Images below:
1. This is 'Kasha" the very much loved 7 month old Parti Poodle with parents Kaye and Pat. Tuesday 5 December.

2. This image shows Jill with her Schnoodle "Poppy". Both popped in today to say 'hello'.- 6 December
3. In this image w have Toy Poodles "Henry" and "Alestair" with Mum Julie. Their Dad, Kerry, is out of the picture - 6 September.

4."Bonnie" the 6 months young Beaglier came for an interactive Kong 'wobbler' yesterday 16/9 with very happy owners Elana and James. Thanks for the visit guys. You have a beautiful pup!