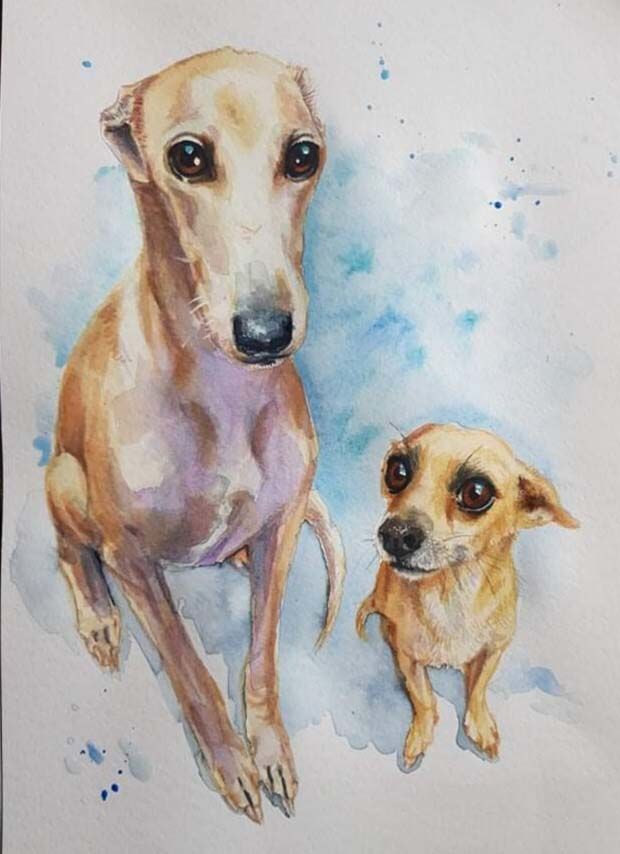 This is an example of one of the Jack Russell x Chihuahuas that went to his new home about a year ago.
The local artist who painted this is Emily Rose.

Just an annual update on Max. "He's fitted in really well. He's so affectionate but he did take a long time to trust me. A local artist painted the two of them, best buddies for life now although Max stands up for himself especially with food & treats. He's just had his teeth cleaned again.
He's turned into an amazing little dog."
Thanks Kate.